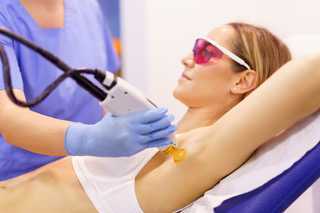 Laster Hair Removal in Los Angeles by Say Beauty Med Spa
Laser hair removal is a cosmetic procedure that removes unwanted hair from the body. It can be used to remove any hair, including facial and body. The laser beam targets follicles in your skin, slowly killing the hair roots until no more hair growth on the treated area. We bring you laser hair removal in Manhattan Beach, Hermosa Beach and South Bay that you should benefit from.
Laser treatments are safe for most people as long as they have no underlying medical conditions. A series of six treatments usually last for about three years before you need another round of sessions. Hair will continue to grow back after treatment at about 12 months after the last session. It is because follicles regenerate at different rates due to age and other factors.
Say Beauty Med Spa offers the best laser hair removal in Los Angeles that keeps your face and body free from unwanted hair and makes it smoother. Take advantage of our centers for laser hair removal in Hermosa Beach, South Bay, and Manhattan Beach.
If you have any questions about the treatment or you want to schedule an appointment, and we have more offers of Botox Los Angeles, visit our website now. Our support staff is ready to cater to your requirements